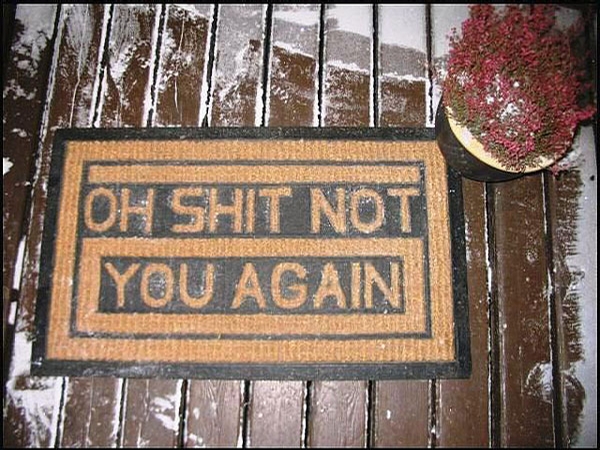 Sometimes people are unintentionally cruel. They may not realize they are doing it. Outright cruelty is obvious. Someone in front trips on some stairs, falling head first into a snowbank, and someone laughs before making sure that the person is ok (if they ever do).
Then there are moments of unintentional cruelty. There was one time, in the past two years, I was unintentionally cruel to someone that seems to have affected them badly. My birth-mother had just passed, and I had to find ways to pay for her cremation. My Uncle, as her eldest living relative should have helped (and eventually did), but didn't for a while. In the meantime, I had to hock my car, get into worse debt by not paying important bills, and basically work my tushy off with extra hours and high stress during a time that I was grieving my hardest.
I've been mad at my Uncle for a while, for things that have to do with my mother's care and treatment. But when I talked to him, I said something that was an honest thought, but shouldn't have been stated aloud. "Now that your brother and sister have died so young, are you scared that you'll be next?"
To be fair, I think he would have gotten there on his own, but I don't think that was the right thing to say. Within a few months he was diagnosed with frontal lobe dementia and is now living in a home with an extremely shortened life expectation.
I wish I hadn't said that, and part of me thinks I said it lashing out at him, for being so mad at how he took care of my mother (or didn't, actually). As soon as I turned 18, he had no problem stepping back and letting me be the adult in the situation, even though he was obviously the adult with a good 30 years on me. But I feel guilty for my cruelty, even though I've been mad at him for a long time.
But there are other ways that people can be cruel – dismissing you, your value, or your talents in conversation. Patronizing, or talking down to you as though you weren't intelligent enough to understand something. Some people have the courage to say something when these things happen, but I don't believe in being confrontational, until confrontation is necessary. I won't avoid the big confrontations, but I won't do it for 'small' things.
I do believe that everyone does the best they can in any given situation. And sometimes unintentional cruelty is a mask for bigger things going on in a person's life. And we all know that sometimes people are cruel to mask their own insecurity.
So, the question becomes, when is enough enough? I draw the line when unintentionally cruel words become actions. Or when cruel words become a constant instead of an every once in a while thing. No one should have to be a doormat.
All best,
Rose